FREE GIFT
7 Must Knows to Keeping Backyard Chickens
Get your free guide to backyard chickens keeping. Everything you need to consider before keeping your own flock of chickens.
Send me the free guide
G'Day from Mojo Homestead
I'm CJ Steedman
I'm a mum, a partner, a full-time off farm worker, a lady farmer and circus clown. Ok I'm not the last one but sometimes I feel like that would be easier.
I am a regenerative agriculturist and holistic management fan.
I raise chickens, goats, cows and bees. I attempt to garden like a pro and occasionally get to ride my horses.
I am also a huge advocate of farmers. And I want to teach people how to farm for themselves, even if they live in a small suburban block.
I would love to have you along for the ride.
READ MY STORY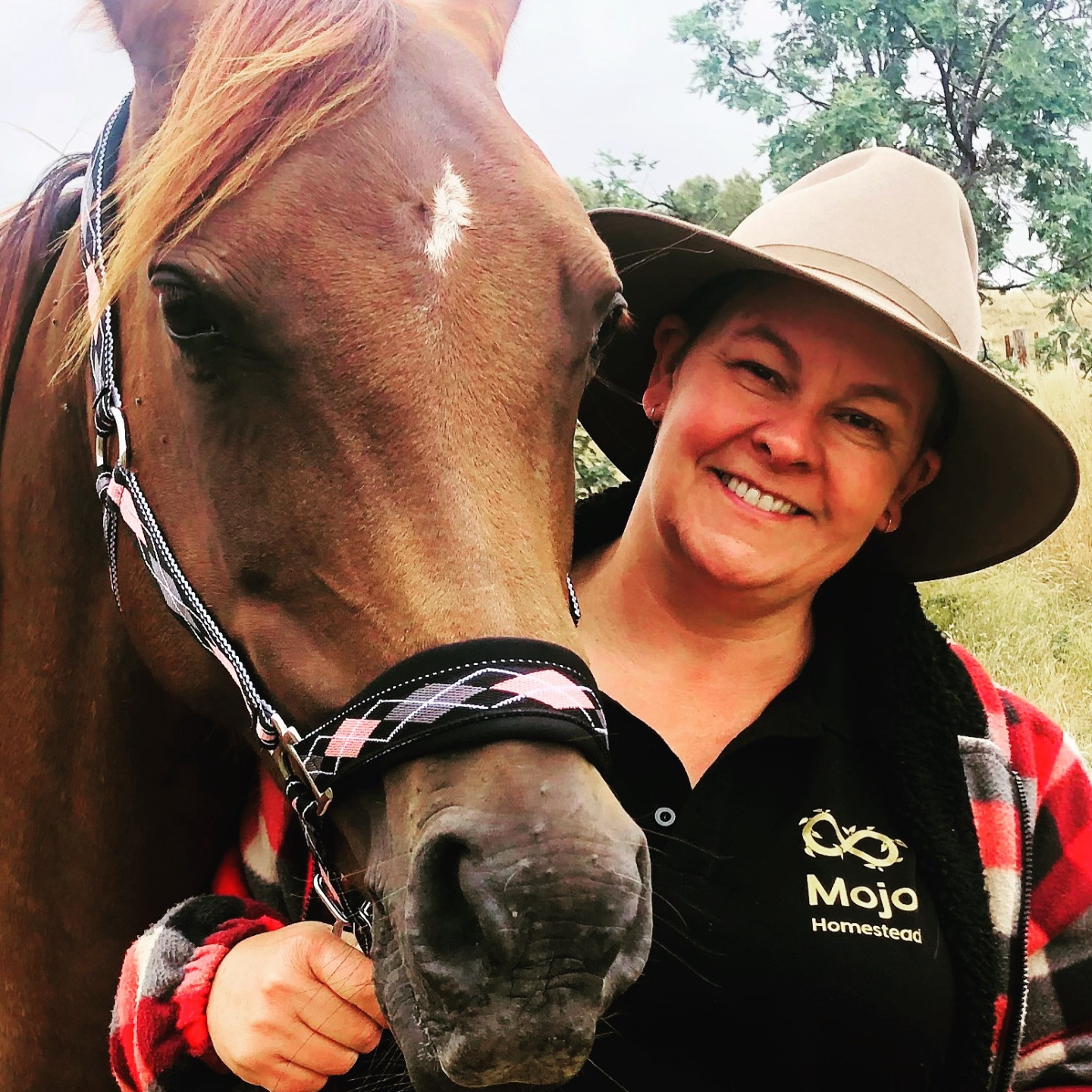 MOJO HOMESTEAD HAPPENINGS NEWSLETTER
Get the latest farm news delivered to your inbox.
Learning about homesteading and farming is a slow and steady process. Let me help you stay up to date.
You're safe with me. I'll never spam you or sell your contact info.